Bowles Locksmith Service Company
in Louisville, KY
Over 31 Years of Experience
 Louisville Locksmith: In-shop, Mobile & 24/7 Emergency Services
Bowles Locksmith is a Louisville based locksmith company, happy to help you with all your car auto, residential home, and commercial business locksmith needs.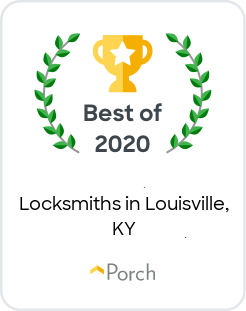 Full-Service Locksmith Serving Louisville & Nearby Communities
Bowles Locksmith is a full-service locksmith specializing in automotive, residential home, and commercial locksmith services in Louisville and nearby communities. Our goal is to offer high-quality work and exceptional customer service. With our over 30 years of locksmith experience, there are very few things we haven't seen or done. That is why we are confident that when you choose us, you won't be disappointed.
We can help you with your car key replacement, car key fobs, program car keys, remotes, and remote head keys, chip transponder keys.
Home entry systems are the first line of defense for your home. It is important that your door locks are installed and properly working at all times. That is why we provide all aspects of entrance locking systems which include: security door locks, keypad keyless entry, electronic door locks, deadbolts, re-key, and master keying services.
Commercial door entry systems are our specialty. We can install exit devices, high security, door closures, door entry systems, door access control system, rekey.
Why Our Customers Choose Us
Tech left a family function to go cut a key and deliver it to me when I was stranded with missing keys to my truck.Very friendly and professional and fast.Very much appreciated and extremely recommended. They are amazing!
edward langford
04:21 30 Apr 21
Super professional, fast, great price. Above that, SUPER cool people. 👍
James Tucker
21:44 23 Apr 21
Don was very professional and helpful! He went over and above to help me not only unlock my car so I could get my keys but also to help me locate the keyless entry code so that I don't have to worry abt locking myself out again! Since I space out and frequently need a locksmith, I am so appreciative of this extra service and completely selfless help! Thank you so much for making my day and my week get back on track!!!
They were really nice. on time. I like good peoples..and they was good peoples. If I ever need another key im calling them!
Kacie Bradshaw
23:10 06 Apr 21
Lonnie Came to my rescue.....Fast, Fantastic Service, on time and professional!!!! Friendly and Attentive. Put my mind at ease and I felt as if I was in "good hands"!! The price was reasonable and I can honestly say with 100% certainty that for now on Bowels will be the first place I call if I for some unfortunate reason ever need to in the future! 😅Thank you So Much for Everything 😊
Jodi Richey
16:13 06 Apr 21
I would call Bowles Locksmiths over and over. They came right to my house did a key fob for me. For Half of what the Chevy dealership offered. They were very friendly and professional. 10 out of 10 no doubt!!
Bethany Shoemaker
18:35 02 Apr 21
Awesome guys! Definitely will be contacting them for any locksmith related issues
Great Service! Very Professional
Shontay Locke
21:11 23 Mar 21
Very very friendly people, wonderful service, even worked past their closing time to get my key programmed and made. Will definitely use again.
Debbie Francisco
00:48 04 Mar 21
Very Courteous. Excellent customer service. Programmed me a New Key then re programmed my old key for nothing!!! Will definitely be back for my other car.
Opy Taylor
03:06 03 Mar 21
THE ABSOLUTE BEST LOCKSMITH!!!!!
Dan Boston
02:16 12 Feb 21
My car was recently stolen needless to say it has been a horrible experience. Bowles Locksmith Services rekeyed ignition, door and trunk locks as well as a new key fob. They were very professional, reasonably priced, and over all good experience. There is no doubt at all I will recommend their work to my friends and family.
crazy oldlady
14:31 10 Feb 21
They saved me fr my key broke off in door they came fast as they could from 45 min away they got the key out my door and made me a new key. Awesome service professional and I'd use this service again
Kristen Daniel
02:52 07 Feb 21
I 've used their services several times over the last few months. Mr. Bowles was prompt, professional, and gracious each time. He came out today to fix a door closer that came loose and there was no charge. So, their work is excellent and guaranteed!
Rhonda Eichenberger
03:22 28 Jan 21
Recently purchased a new home and had Mr. Bowles install new door hardware and re-key some existing locks in the house. He did a phenomenal job and we couldn't be happier! Very professional, and a genuinely kind individual. Would absolutely use him again in the future and recommend him to others.
John Turley
18:27 27 Jan 21
I completely recommend this service I've used other mobile locksmiths in the past and had nothing but headache and turmoil where they had to come back several times. I seen their van on the interstate got the number and decided to make phone call nd within 4 hours I had a key can't get more simple than that good prices good people highly recommended
James sanders
17:43 24 Jan 21
Wonderful customer serviceWent above and beyondWill definitely use them for any locksmith needs
Todd Donna Anonson
16:56 23 Jan 21
My car had been stolen, but thankfully recovered. Upon arriving at my car at louisville metro impound, we realized there were no keys. We only had a few hours to move the car and Bowles was the only company that said they could make it that day. It was only an hour before they pulled in! Both of them were so kind and got to work immediately. They had a new key made for my car within 30mins. He ensured me that my old key wouldn't start my car, which was something I had a lot of anxiety about so I really appreciated the reassurance. He even had a spare key made for me to lock my doors if I want to start my car and leave it, and also programmed me a key fob-something I didn't have before.On arguably one of the worst days of my life, Bowles showed up and went above and beyond for me. I'm incredibly grateful and highly recommend!!
Kaylin Yettaw
15:28 23 Jan 21
Needed a key fob programmed for my Toyota Highlander. Was charged $60 with great service! The dealer cost for programming was $160! Definitely will recommend Bowles Locksmith to anyone AND will use them again if needed.
Suzanne CWIAK
01:48 20 Jan 21
This is a local family business. Both were very helpful! Very knowledgeable and eager to help 🙂👍🏻
Tami Druin
20:00 19 Jan 21
I called last minute/short notice due to locking my keys in my car but that didn't stop them from providing excellent/fast/professional/super friendly service! I was very pleased with price and service! Less than 5 minutes after Don's arrival, he had my doors opened. I would highly recommend them and definitely will use again if/when I find myself in that situation again! Thank you Bowles Locksmith for your service!
Kellie Brasfield
20:17 17 Jan 21
Awesome service. We had to wait for parts to come in and they communicated with me frequently on the timeline for the parts arival. Also the staff was very friendly and helpful .
Timothy Dubbs
00:08 15 Jan 21
Lonnie came out on a rainy day to fix our key and programed it for an amazing price. They were so professional and kind I would defentily recommend them to anyone.
Mariyamo Issa
18:29 30 Dec 20
Family owned and very friendly business. The BEST price I was able to find. And the quality was top draw. They knew exactly what I needed, ordered it, and then programmed my car perfectly to work with the new fob and key they made. I will definitely use them whenever I need a new key!!!!
Lynn VanVeelen
02:38 25 Dec 20
Excellent people and service!! I use them for all my lock and key needs, best I have found!!
greg francisco
15:55 21 Dec 20
Super friendly and great prices, will use again.
Bruce Holmes
23:50 15 Dec 20
Very friendly and genuinely concerned about meeting our needs. We will use them for other services and recommend them to our friends.
Mike Thomas
01:20 08 Dec 20
Let Us Help You In or Out
Bowles Locksmith Service provides mobile services that are convenient and timely. We always put the needs and satisfaction of our customers first.
We have an A+ Rating with the Better Business Bureau of Louisville, Southern Indiana, and Western Kentucky.