Bowles Locksmith Service Company
in Louisville, KY
Over 31 Years of Experience
 Louisville Locksmith: In-shop, Mobile & 24/7 Emergency Services
Bowles Locksmith is a Louisville based locksmith company, happy to help you with all your car auto, residential home, and commercial business locksmith needs.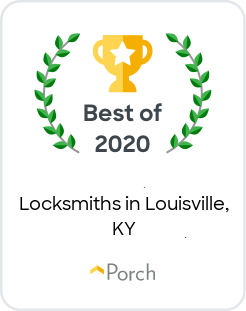 Full-Service Locksmith Serving Louisville & Nearby Communities
Bowles Locksmith is a full-service locksmith specializing in automotive, residential home, and commercial locksmith services in Louisville and nearby communities. Our goal is to offer high-quality work and exceptional customer service. With our over 30 years of locksmith experience, there are very few things we haven't seen or done. That is why we are confident that when you choose us, you won't be disappointed.
We can help you with your car key replacement, car key fobs, program car keys, remotes, and remote head keys, chip transponder keys.
Home entry systems are the first line of defense for your home. It is important that your door locks are installed and properly working at all times. That is why we provide all aspects of entrance locking systems which include: security door locks, keypad keyless entry, electronic door locks, deadbolts, re-key, and master keying services.
Commercial door entry systems are our specialty. We can install exit devices, high security, door closures, door entry systems, door access control system, rekey.
Why Our Customers Choose Us
Great business, Highly recommend!!
Brandon Ryan
22:40 06 Jan 22
Overall great employees, very friendly and efficient. Highly recommend for anyone who needs a key on the go.
Nick Smith
23:08 05 Jan 22
Was able to help me the same day I called. Very polite and professional. Would highly recommend.
Sheila Matheis
22:49 27 Dec 21
They solved my problem (lost key to a truck toolbox) quickly and affordably. They went above and beyond and fixed my truck key fob for no additional cost. Great people and great service! I highly recommend .
Jonathan Baird
21:47 21 Dec 21
From the second I called until the Time he showed up it was very very professional I did not have to wait long at all and the prices are amazing. Best servers I've had in a long time.
Danna Miller
00:53 19 Dec 21
Very professional and prompt
Paul Woosley
14:50 18 Dec 21
Easy, quick key battery change and new key too
Richard Torres
20:23 16 Nov 21
My boyfriend went in today to have two faubs for his car serviced or replaced. They were extremely helpful and courteous! They didn't try to sell or tell him his faubs needed replacing. They fixed his issue and he walked away very pleased with their service! They even saved him money!! Will definitely go back if needed!
Honey Bronz
22:36 13 Nov 21
Down to earth good people. They were very understanding of my situation and honestly I don't know what I would have done if not for them.
Was able to get in and out with my car key fob. Whenever I need a locksmith, I know who im gonna call!!!
Talynn Johnson
23:11 09 Nov 21
Wonderful people that run the place! The gentleman worked on our key fobs and got them to work pretty well. He gave us a discount because they were not 100% (He did everything he could) and that was great. Highly recommend.
Devin Young
20:02 09 Nov 21
Excellent service. I was very impressed with the efficiency and ease of getting a key remote made for my car, was able to get it done within 5 minutes while baby was still sleeping in backseat!Highly recommend this company, would not hesitate to use them again!!Thanks again!!
Miranda Kolberg
18:29 06 Nov 21
My experience with Bowles Locksmith was great. This is a family business and they all do a great job. If I ever need any locksmith work done I will always call Bowles Locksmith. They guarantee their work and you will always receive a pleasant experience.
Angela Bowles
12:04 05 Nov 21
Lonnie was professional, on time, and even helped me with a special project while he was here! I won't say what, so everyone else does not expect it. Lol. My only issue with the whole experience was with the phone call to set up the appointment. I wish I had known some of my locks could not be keyed alike before he came. If I had known, I would have had new hardware here ready to go. Still, super service! I will use again and recommend.
They were really resourceful great customer service. On time and just nice wholesome pol We would definitely use them again Thank u BOWLES LOCKSMITH yall are so DOPE!!
cresandra litton
14:55 31 Oct 21
These people saved my day, fast an reliable. Showed up right in time for me to make it to work. They are awesome HIGHLY RECOMMEND.
They were extremely helpful and did not mind helping me answer the questions I had. They even wrote down the door key code for me so I can have a spare made down the road if I end up losing the ones they made for me. Would recommend to anyone that asks for a recommendation
william foubert
20:47 23 Oct 21
This company is one of the easiest company to work with. They made our transaction so very easy and were much cheaper than other competitors. The man I talked to was so very kind to me on the phone. I would definitely use this company again and will refer them to family and friends…..
Chris Becker
17:13 11 Oct 21
Great service and prices. Cut and programmed two keys for my Honda, and had me on my way in less than an hour. Highly recommend!
John Strobel
18:12 18 Sep 21
Broke down out of town and needed help getting my vehicle started minus a key or any locksmith within a two hour radius. Great communication, he guided me with photos I sent over and within minutes I was back on the road and out of harms way. "When you're in a pinch, don't flinch. Call Bowes Locksmith!" So much appreciated. Made getting here from Texas actual.
When you're in pinch don't flinch call Bowles locksmith.
Rene Martinez
19:00 10 Sep 21
Whole experience 10/10! Always answered the phone when I called, was very helpful. Ended up getting same day service! They were both very friendly! Would definitely spend money here again if needed!
Telisha Rodriguez
00:01 04 Sep 21
CAME OUT HANDLED THE JOB WITH EASE WITH SOME OF THE BEST PRICES IN TOWN GREAT WIRK HANDS DOWN WOULD RECOMMEND SERVICE ANYDAY‼️
I had called the first locksmith in my Google search. They had good reviews, but our conversation suggested this was not the company I needed use. I looked for one in my area. Read the reviews and called Bowles. After I described my issue and I listened to the response, I was uber excited I chose this company! Lonnie was very nice, professional, and did a great job. If needed in the future, I will definitely contact them again.
Roxanne Lewis
16:22 12 Aug 21
Mr. Don was the best! He was communicative and very helpful. I typically do this type of thing myself with my husband but really needed a quick turnaround. This was perfect. Mr. Don answered questions for me and shared his experience and depth of knowledge with me. I enjoyed my time with him. I am glad for him that he has such a wonderful time working with his family! I look forward to meeting you all in the future if I get the chance.
Kelly Rowan Burrell
00:15 27 Jul 21
I was having a problem with my key not being programmed to my car and I showed up and they got right to work. While they didn't have the correct key they ordered if for me and called me when it came in. When it did come it, it was so fast and perfect! This is the place to come! Family owned, nicest people ever!
Veronica Kaigle
19:41 23 Jul 21
I had my only car key tear away from the fob. The dealership wished to have the car towed to their shop and wait for an opening to have one key made at a cost of 10% of what I paid for the car. Marissa worked with me for over two hours on the phone and in person to get a wallet key, new Fob key and transducer key for well under $100. Bowles has a new life long customer.
Absolutely amazing service and customer service was incredible
Raliegh Inman
15:57 20 Jul 21
Great place. Helped my with myFord key on my 2014 escape.
Jesse Sunderland
17:39 18 Jul 21
With there great knowledge they made the process very easy
Rudy Coffman
00:10 16 Jul 21
Very happy with the job that was done, and Mr.Don is excellent!!!
EXCELLENT CUSTOMER SERVICE. We showed up with blank key fobs and a broken toyota fob that was being held together with medical tape. Lonnie and Marissa never missed a step. They assembled fobs and cut two new keys using parts from our old keys, and programmed another then cut the blade for it as well. Lonnie personally tested each key to insure it worked properly. All this and never a grumble that we had walked in right before closing time. These are good people who are honest with their price. Definitely recommended
Very friendly and professional. I highly recommend Bowles Locksmith!
Thank you Bowles Locksmith Services.You made my day! Accommodating, quick and efficient. Top of the list!
Judy Oetinger
13:48 28 May 21
I lost my key to the storage room in our condo. Don was able to open it and made new sets of keys.I called five locksmiths and Bowles was the cheapest and they were very professional.I will use them again when I have locksmith problem.Noel J.Louisville, Ky
Noel Javier
13:00 27 May 21
Absolutely the Best!!! Not only did a great job but was early and even same day service is not any extra charge like most others are. Wonderful experience with them, took care of us like family!!!! Will never use any other place!!! Our go to professional family from today forward!!!!! Thank You So Very Much!!!!!!! Can't say enough how great you all are!!
Rachael Rosso
23:40 24 May 21
The gentleman who came out was nice, friendly, worked in a timely fashion and cleaned up behind himself. I would use them again .
Debbie Abbott
20:24 24 May 21
Excellent service. Would highly recommend.
David Faulkner
23:07 21 May 21
Let Us Help You In or Out
Bowles Locksmith Service provides mobile services that are convenient and timely. We always put the needs and satisfaction of our customers first.
We have an A+ Rating with the Better Business Bureau of Louisville, Southern Indiana, and Western Kentucky.